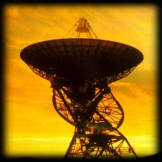 Use this on-line form to contact us regarding information you need, an idea you have, an investment you would like to make or you would like us to make.
We appreciate your input and suggestions and are always on the lookout for new and creative ideas in the green environment.
Our staff is ready and willing to help you with all your ideas from concept to implementation and sales and marketing.
We would like to extend to you our knowledge and our passion about going green.
Contact Us Today and let's get started.
Doing Your Part To Make A More Sustainable Home
Living a more sustainable life doesn't have to impede on your day to day life. Making small changes can have a big impact, and eventually, they become second nature. There are things to do in public, like saying no to plastic straws and taking public transportation, but don't forget about what makes the biggest impact in your carbon footprint: your home. Whether you live in a studio apartment or a McMansion, you can make adjustments to reduce waste, preserve energy, and generally help protect the environment. Read The Full Article»»